Trader Joe's is particularly busy and even more wacky this time of year. In addition adorable Cypress Grump Trees and other decorative items, the aisles of the specialized grocery store are full of seasonal food and drink products. If you're looking to host an adjoining Christmas reunion or just want to entertain yourself, these savory and sweet treats are perfect. And, as always, the store finds a way to combine smart packaging with even more satisfying prices well below its competition. Here are the best of Trader Joe's latest products, all under $ 10, below.
Cornbread bites, $ 3.99
Making appetizers for guests is no puzzle if you know how to carefully prepare the frozen section of Trader Joe's. These cornbread bites are a particularly bold (and gluten-free!) Creation. The indulgent bread balls (which nod to tamales with their corn and masa flour) are filled with pepperjack and gouda cheese, as well as chunks of corn and peppers. Get the package of 12 extra crispy under the grill. To make them more appealing, make a side of dip with Greek yogurt, hot sauce, cumin, and chili flakes (as pictured). Whatever your geographic coordinates, your true state of mind will be in the Southwest.
Crispy Rice Salmon Bites, $ 6.99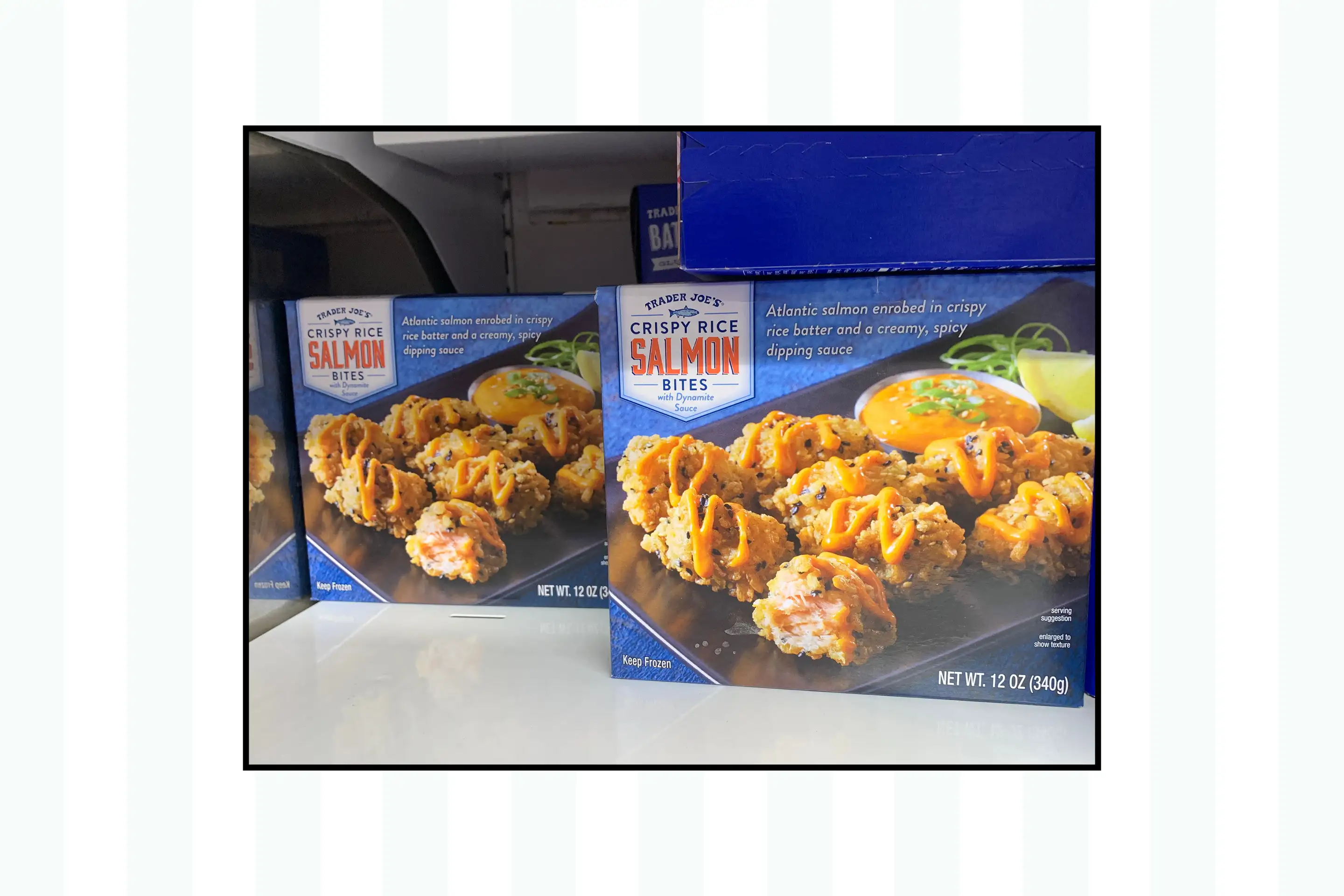 If you want to take your bites under the sea, these salmon bites will do the trick. The precooked fish is rolled in a dough of wheat and rice. Trader Joe's also adds a packet of sriracha-flavored aioli, sesame oil, and garlic so you don't have to worry about making a dip.
Cuban Garlic Citrus Bowl, $ 3.49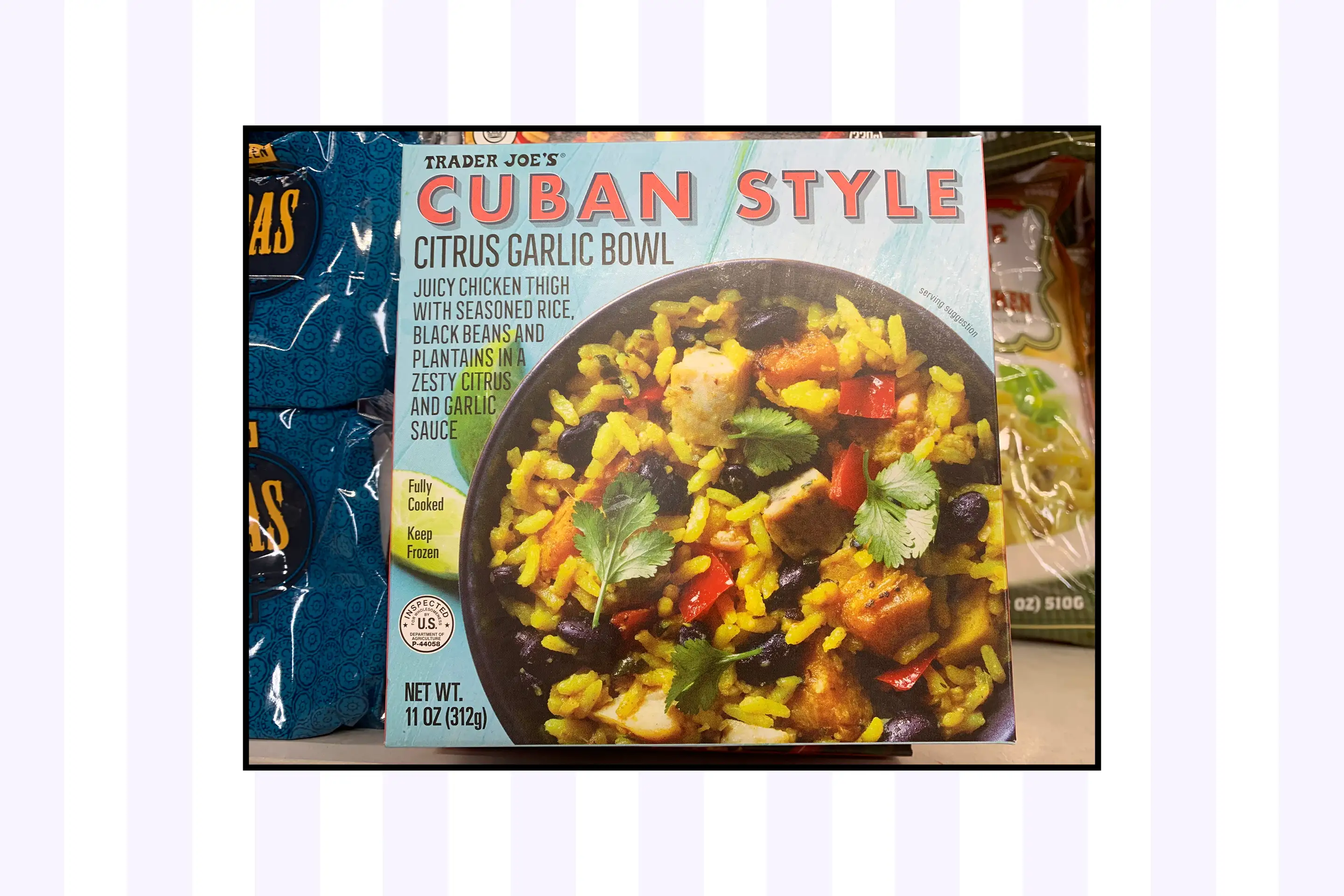 If you live in South Florida, you can stock up on tasty Cuban arroz con pollo just by visiting the Publix supermarket hot food station. But if you're somewhere else, Trader Joe's has a solution. This frozen version of the classic dish combines yellow rice, pieces of chicken thigh, black beans, plantains, peppers, onions, and a citrus-garlic mojo sauce. Making an intimate dinner on an island just got a lot easier (the portion is small, so a few boxes are needed if you're feeding multiple people). But please avoid Trader Joe's recommendation to fold the contents of the bowl into tortillas and make tacos with a "Cuban touch".
Mini cheesecake cones, $ 3.99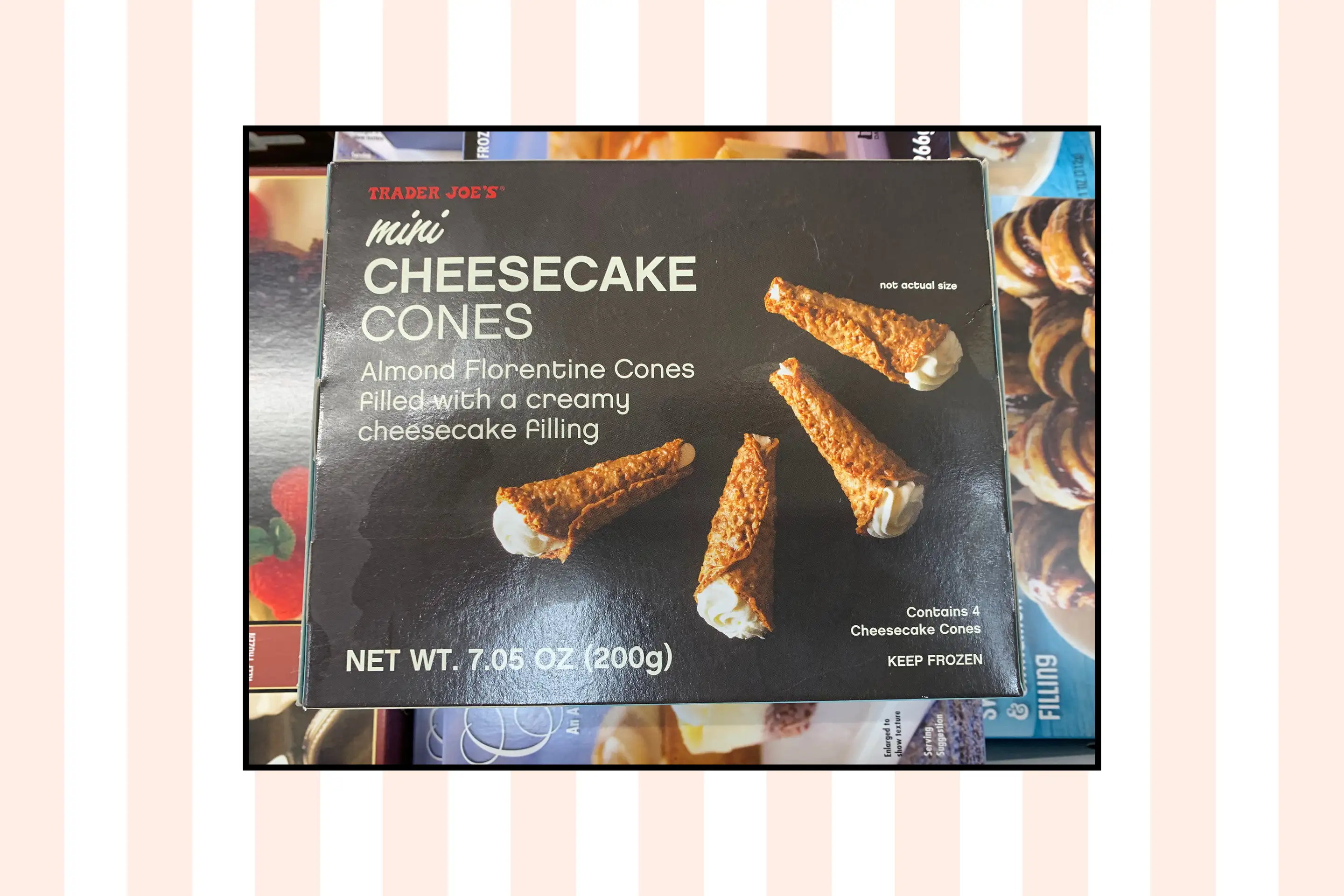 There is nothing to dislike about cheesecake except it can be a big commitment. (Have you ever seen a small slice of cheesecake?) Trader Joe's ingeniously stuffed cheesecake into these little cones, which are perfect for a group dessert that won't instantly melt. Made in Italy, the cones are garnished with almonds and the filling contains ricotta and cottage cheese. Let them thaw then drizzle with chocolate sauce or lemon juice, or better yet, surround them with slices of fresh fruit.
Cookie Mix Trio, $ 8.99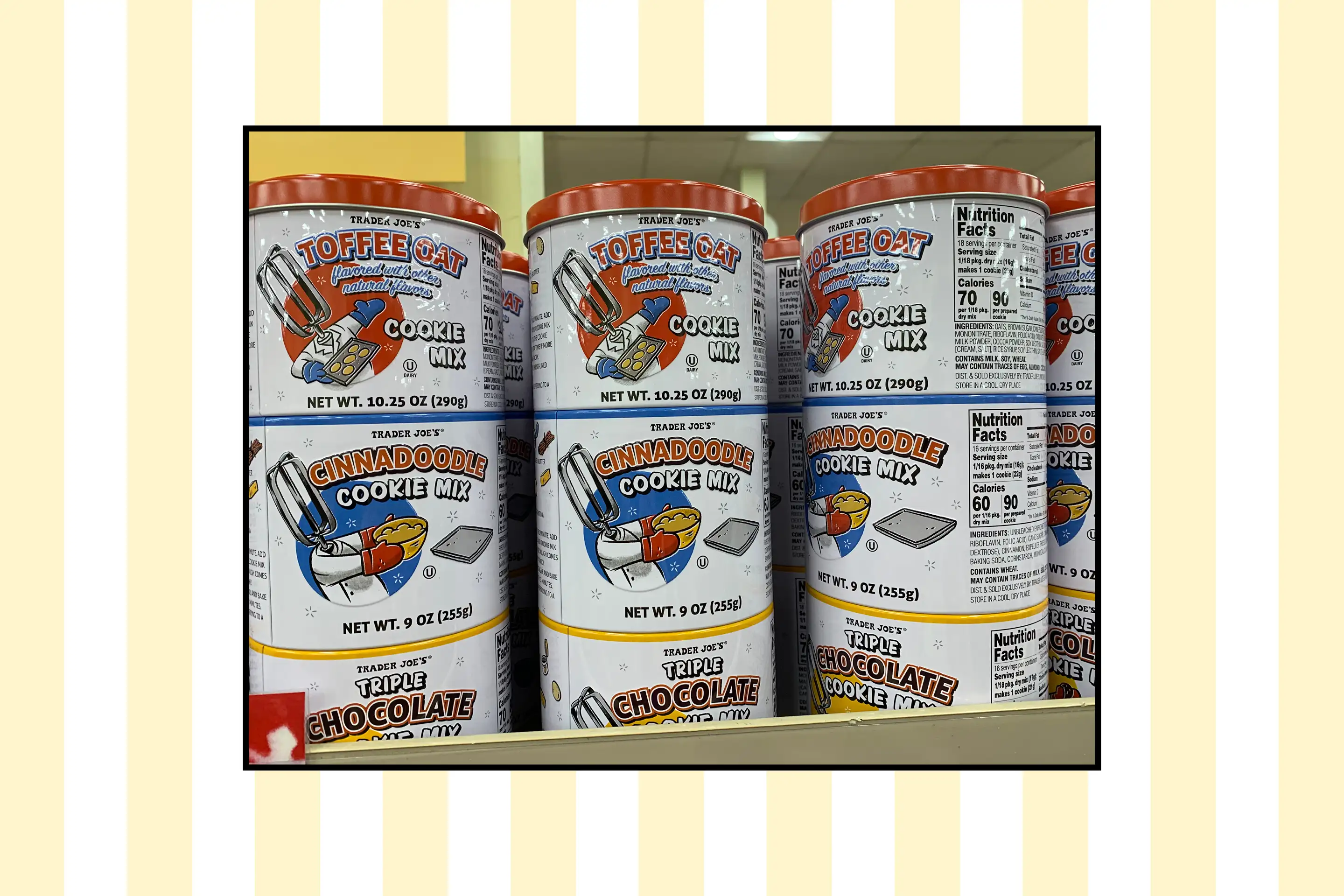 Yes, cookies are best when made from scratch, and no, you shouldn't feel bad about skipping the dough while you're shopping, having dinner, and worrying about parents. These blends only require a few ingredients (add eggs, butter, and milk) and appeal to different tastes with flavors of caramel oatmeal, cinnadoodle, and triple chocolate. For an easy project, get the kids together to bake the cookies – and, of course, leave a few with milk for Santa Claus.